Title of the post says it all! Just a few (6 different shades of grey for you) only 4 are pictured down below.

Holy Simoly's Modular Lounge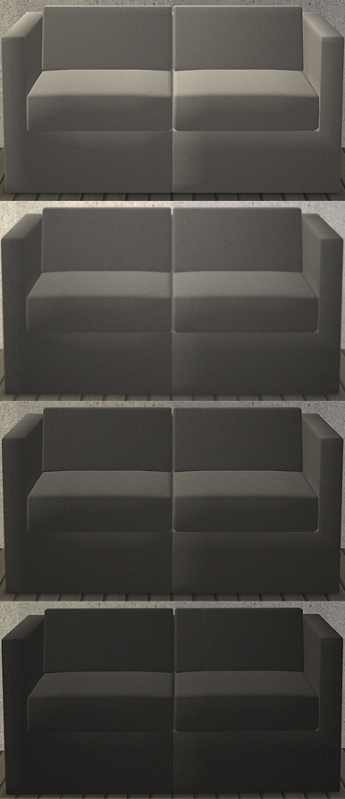 Meshes
Recolors

This is also the final installment of recolors for the sofa meshes. More can be found @ BlackPearlSims > Downloads > Member Gift Section > Recolors. You can search for Holy Simoly Modular Lounge in the search feature or also via my posts on my member profile. I will update with the links as soon as the other set is posted here in this post so don't worry about not being able to find the other recolors @ BPS.